Editor's Picks
8 things you need to know about how to care your mobile phone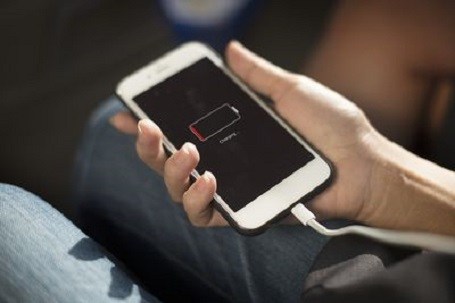 Unless it was stolen from some other person, a personal belonging is always worth protecting because it's the easiest way to guarantee its durability and longevity.
With the price of mobile phones skyrocketing, getting a replacement isn't something most people want to consider, so it's always better to keep and safeguard the one you already have.
Mobile phones are vulnerable to a number of issues which can damage them or leave them open to theft, and we'll be addressing some of them in this post.
KEEP IT DRY
A very quick way to ruin your phone is to allow liquids pour on it. Water is the major culprit here. Keep your phone away from the rain, and be extremely careful when using it near open water like pools, ponds, streams or toilets.
DON'T DROP YOUR PHONE  
Another common cause of phone damage is dropping it. Hold your phone firmly to prevent it from dropping.
Also, put your phone securely in your pocket while not using it and avoid leaving your phone on table edges or where it can easily drop to the floor.
Never throw your phone from a far distance on the bed or couch; it could bounce and fall on to the ground, and the impact of throwing it isn't safe either.
KEEP YOUR PHONE AWAY FROM CHILDREN
Children can be so careless in handling your phone so you should keep it away from them. They may end up breaking it, dropping it in water or even misplacing it.
AVOID EXTREMITIES
Your phone will malfunction or get damaged if you use it in extreme temperatures. Don't leave your phone sitting in the car on a hot sunny day or leave it in a cold place like a refrigerator.
PROTECT THE SCREEN
One of the most annoying and disappointing things is to get a scratch on the screen of a new phone. Well, you can protect a scratch or crack by investing in a good screen protector.
INVEST IN A CASE
A case will protect your phone from falls and scratches. It will also help in making your phone look new and might protect it from internal damage that results from falls. Another added advantage is that a case can make your phone look beautiful and unique.
TAKE YOUR PHONE WITH YOU ALWAYS IF POSSIBLE
Never let your phone out of your sight. Avoid lending people unless it's really necessary as accidents can happen. And if you're giving to someone, make sure they are responsible.
PROTECT IT FROM THEFT
Damage is not the only thing that can take away your phone from you. Phones are valuable so they can be stolen by thieves. Keep this in mind and protect it.