ENGLISH STORIES
Man gets a serious beating from wife for re-uniting with ex wife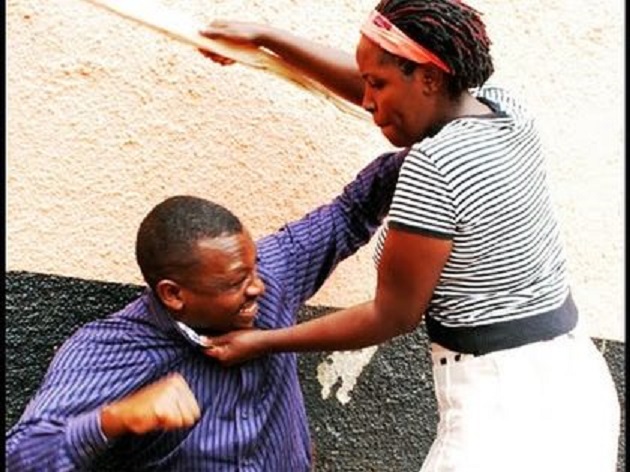 A man from Birongo in Kisii County is nursing serious injuries following a thorough beating he received from his wife on Sunday evening.
It is alleged that the man Rodger Osoti's wife Edinah Kemunto found Osoti red-handed in a compromising situation with a woman he separated with 1 year ago.
"Osoti divorced a woman identified as Peris and married Kemunto 6 months ago but, it seems Osoti has been in constant communication with the ex-wife. Kemunto busted them at a bush in a comprising situation," said Zachariah Onduso.
Mr. Onduso said Peris was forced to scamper for safety abandoning Osoti in the bush.
"Kemunto will not listen to Osoti's explanation. She descended on Osoti with kicks and blows before members of the public rescued him," he noted.
Area assistant chief Joseph Gisemba said the couple have been having a troubled marriage for the six months they have been together.
"Osoti and his wife have not been at peace since the wife has been accusing the husband of being adulterous the claims the husband has been persistently refuting until he was caught red-handed with his ex-wife," said Gisemba.
He argued that the victim was rushed to a local hospital for treatment following the injuries he sustained during the beating adding that couples should remain faithful to one another.