RELATIONSHIP
12 Beautiful love quotes for that beautiful woman in your life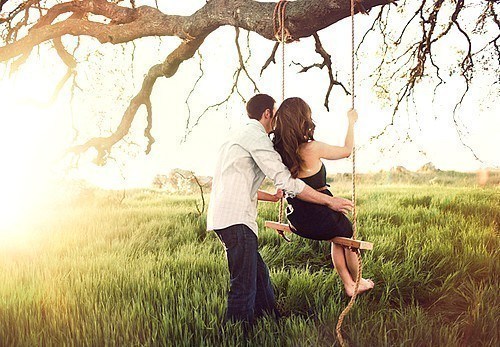 If you have a beautiful woman in your life that you truly love, then you have to make her feel beautiful every day of her life.
These quotes will definitely make her feel special:
1. "Thank you for loving me. For being my eyes when I couldn't see. For parting my lips when I couldn't breathe. Thank you for loving me." – Bon Jovi
2. True love is a glimpse of heaven. It is inspiring and uplifting just like you.
3. Your love has changed me so very much. People say I am a different person now. I guess when you fall in love, everything changes.
4. "I love you the way a drowning man loves air. And it would destroy me to have you just a little." –The Crown of Embers by Rae Carson
5. "I never loved you any more than I do, right this second. And I'll never love you any less than I do, right this second." –Beautiful Creatures by Kami Garcia, Margaret Stohl
6. "I knew the second I met you that there was something about you I needed. Turns out it wasn't something about you at all. It was just you." –Beautiful Disaster by Jamie McGuire
7. "I want everyone to meet you. You're my favorite person of all time." –Eleanor and Park by Rainbow Rowell
8. "If my love were an ocean, there would be no more land. If my love were a desert, you would see only sand. If my love were a star late at night, only light. And if my love could grow wings, I'd be soaring in flight." –Thirteen Reasons Why by Jay Asher
9. "No matter where I went, I always knew my way back to you. You are my compass star." –For Darkness Shows the Stars by Diana Peterfreund
10. You are the reason I wake up with a smile every morning. You are the secret to my peaceful nights.
11. My gratitude for having met you is surpassed only by my amazement at the joy you bring to my life.
12. "I wanted to tell you that wherever I am, whatever happens, I'll always think of you, and the time we spent together, as my happiest time. I'd do it all over again, if I had the choice. No regrets." –Boundless by Cynthia Hand
If she's special to you, then you have to make her feel special.
(Elcrema)