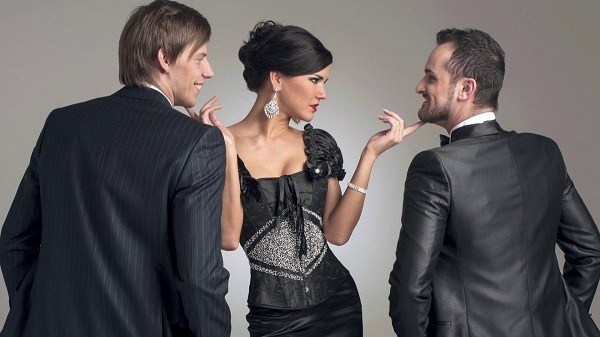 We've all heard the notion that having a partner at a time isn't the ideal way to go because it makes you vulnerable. You know, questions like – what if they dump you or something goes wrong with the relationship, how do you survive? But the truth is, nothing is ever quite like they seem. While it may appear attractive and a safer choice to have more than one partner at a time, there are better reasons that suggest it is probably better you don't.
We'll be taking a good look at some of those reasons.
IT MAKES YOU APPEAR CHEAP
I don't care what anyone else says, but the truth remains that dating is ideally one man, one woman. Anything other than that is completely out of order and sells you short of what you actually are. I don't know what society you come from, but where I'm from, a promiscuous woman is viewed as cheaper than the others, and a man who has multiple women in his life is viewed no differently.
IT CAN DESTROY YOUR RELATIONSHIP
No one is every really open to their partner about the fact that they're seeing someone else too. The idea is usually to keep one main one, and another side piece as back up. But have you ever paused to think about what would happen if your main partner found out you lied about your faithfulness all along? Trust is difficult to build, but it is quick to be lost.
YOU ARE LIKELY TO HAVE MULTIPLE SEXUAL PARTNERS
Some people don't set out to become sexually involved with their side piece, and want to have him around as a friend, just in case their main partner decides to run, but then, sometimes, you can't control emotions. You don't do what you set out to, and you end up doing what you didn't plan for sometimes, so it's better to be safer. Avoid having multiple partners before you end up not just cheating emotionally, but also sexually.
YOU ARE EXPOSED TO STIs
When you start to be intimately involved with multiple men, you also increase your chances of getting an STI because let's face it, you don't really trust these other people. You don't know where they've been, what they've done, and who else they've been with.
YOU CAN DESTROY YOUR DATING LIFE FOR GOOD
The more people you try to play, the greater the chances they'll find out and dump you for good. Ever wondered why some of the good looking men and women around you are actually single? For most of them, it is because they got to a point where no one was willing to take a chance on them.
YOU ENDANGER YOUR MIND
You may not know the effect of some of the actions you take, but when the consequences of your actions start manifesting, you will begin to regret it and by then it might be difficult to reverse such actions because it would have been too late. The fact is that the state of your relationship can seriously affect your feelings, emotions, thinking and total state of mind. Some of us are very emotional and for that, must not allow any negative thing affect our minds, else psychological trauma may follow.
There's really no benefit whatsoever in dating more than one person at a time. Stick to one man or woman, and be happier both in the long and short run!
(Elcrema)